Tropical Fruit Bars
Created in collaboration with celebrity chef Curtis Stone
Crust:
Nonstick pan spray
14 whole graham crackers
6 tbs. sugar
10 tbs. unsalted butter, melted
Filling:
1/2 cup Waterloo Tropical Fruit Sparkling Water
Two 14 oz. cans sweetened condensed milk
8 large egg yolks
3/4 cup fresh key lime or lime juice
Fruit Salad:
2 tbs. Waterloo Tropical Fruit Sparkling Water
1/4 pineapple, peeled and cut into small dice (about 1 cup)
2 kiwis, peeled and cut into small dice (about 1 cup)
2 passion fruits, halved, seeds and pulp reserved
1 mango, peeled and cut into small dice (about 1 cup)
2 tbs. sugar
To make crust:
1. Position rack in center of oven and preheat oven to 350°F. Line a 9×13-inch sheet pan with 1-inch-high sides with parchment paper, leaving an overhang on two sides. Lightly spray parchment and sides of pan.
2. In food processor, grind graham crackers into very fine crumbs (you should have 2 1/2 cups). Add sugar and melted butter and pulse until moistened. Press mixture evenly into bottom of prepared pan. Bake for 12 minutes, or until crust is a shade darker. Let cool.
To make filling:
3. In medium bowl, mix sweetened condensed milk, yolks, key lime juice, and Waterloo Tropical Fruit Sparkling Water until combined.
4. Gently pour filling into baked crust. Bake for 15 to 20 minutes, or until filling is slightly puffed around edges and center jiggles slightly. Cool bars on a wire rack at room temperature for at least 1 hour. Once cool, refrigerate for 3 hours or overnight, or until filling is chilled and firm.
To serve:
5. In medium bowl combine mango, pineapple, kiwi, passion fruit pulp, sugar, and Waterloo Tropical Fruit Sparkling Water and toss to coat. Set aside, tossing occasionally for 20 minutes, or until sugar is dissolved and fruit is glistening.
6. Lift bars from pan and fold down paper edges. Using a large sharp knife, slice bars into twelve 3-inch x 2 1/2-inch squares, wiping knife with a hot moist cloth before and after each cut.
7. Transfer bars to plates. Spoon tropical fruit salad over bars and serve.
Makes: 12 bars
Prep Time: 40 minutes
Cook Time: 35 minutes
Make-Ahead: Bars can be made up to 3 days ahead, covered and refrigerated. Fruit salad can be made up to 4 hours ahead, covered and refrigerated.
Featured in Recipe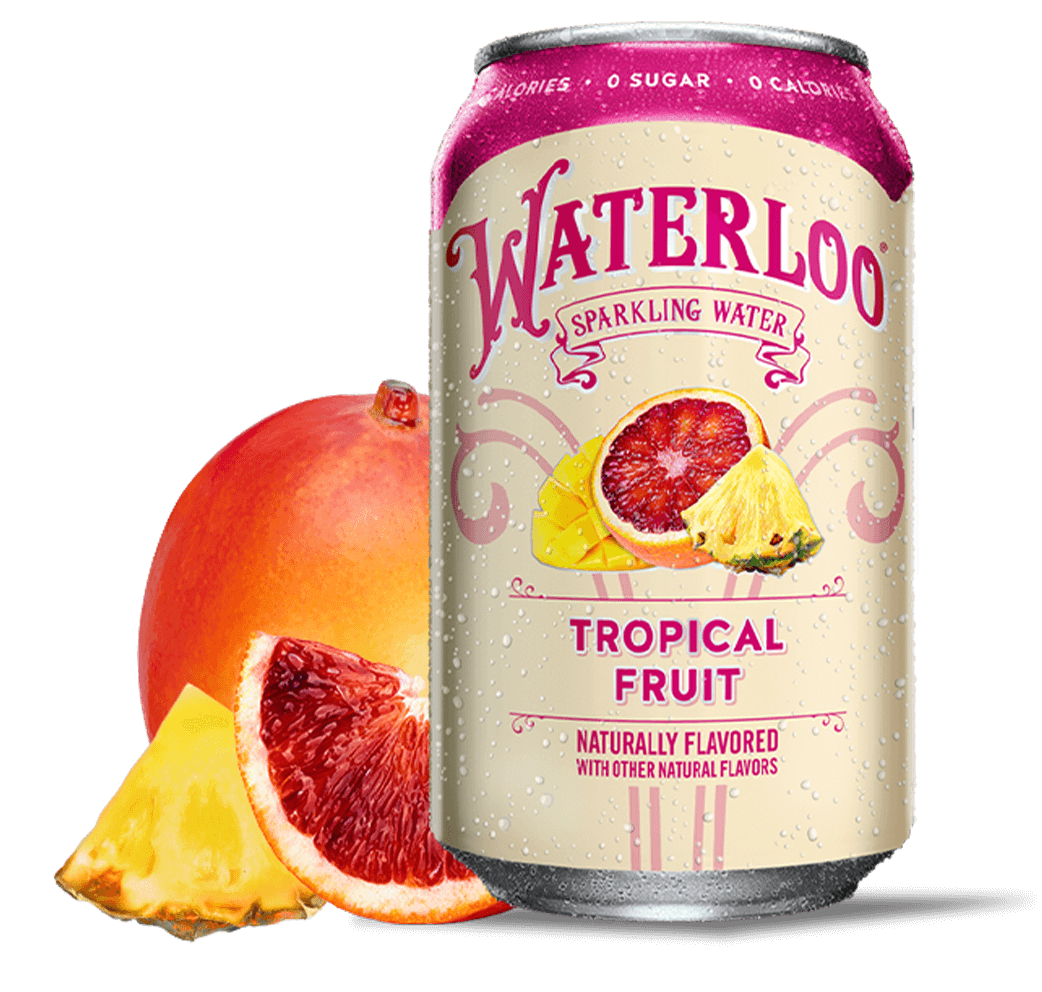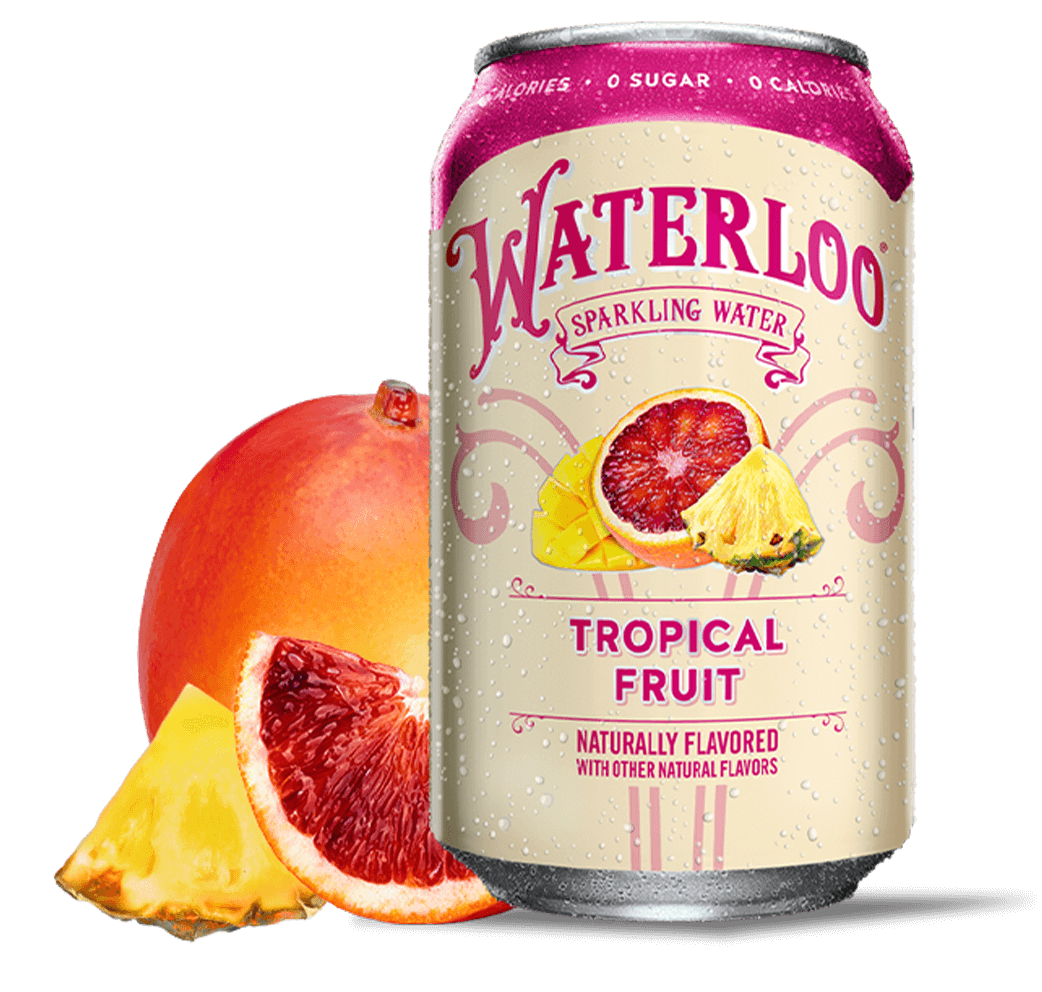 A sunshine-y medley of citrus and summer fruits. A uniquely bright, nostalgic blend that reminds us of crashing waves and outdoor adventures with every sip.